Welcome back to another year at CBS! As many of you must already feel, the excitement in the air is contagious and I am eager to provide another successful school year in our Health and Physical Education programs. While your child's teachers, classmates, and grade levels have changed, much has stayed the same in the Health & Physical Education programs. We will continue to explore lessons that are both challenging physically and mentally, while providing a nurturing environment that encourages acceptance, critical thinking, free thought, and skill development.
Parents, please note the days that your child has Physical Education so that they can be prepared for class. This includes comfortable clothing and SNEAKERS. Crocs, Keens (sandal shoes), Uggs, flip flops, flats, dress shoes, and boots will not be acceptable forms of footwear. If a child is not wearing sneakers to PE, they will not be allowed to participate. Students who do not participate will fill out a Non-Participant worksheet. If this happens three times in a marking period, they must bring their latest sheet home to be signed by a parent. They will continue to sit out during PE until this sheet is signed and brought back to school. If this begins to happen on a more regular basis, it can affect their grade.
As a look into what we will be covering in Physical Education this month, all grade levels will be working towards becoming more familiar with our daily routines and procedures. This will serve as the foundation for the learning and exploration that will take place this year. In addition to this, all grades will be participating in various cooperative learning activities to help promote teamwork, communication, problem solving, and conflict resolution.
Third graders will have health once a week for the entire school year while, first and second grade will have health once a week for half the year. Kindergarten will not be attending health classes. To start off the year, we will be developing an understanding of self-image, communication, decision making, and goal setting.
Mr. Mahoney
Monthly Updates
March 2017
Spring weather is almost here! In PE we are keeping active regardless of the weather. All students in K-3 did a really nice job working through our soccer unit. We worked on the skills of passing, dribbling, and shooting. At the end of our unit, all of our classes participated in modified soccer games. It was great fun and the kids showed that they learned a lot. We are now working through a basketball unit. Again, we are working through passing, dribbling, and shooting. We will play modified basketball games at the end of the unit.
Third grade health classes just finished learning about foods from around the world. With this, groups were given a country to research information related to popular foods, food in the culture, food's role socially, and celebrations/holidays involving food. Each group presented their information to the class. They did a really nice job. Classes are now working through a research unit on tobacco and cigarettes.
First and Second grade health classes are working through units on conflict resolution and life skills. They are learning about topics related to communication, goal setting, decision making, support systems, cooperation, and friendship.
Warm Regards,
Mr. Mahoney
In Physical Education we finished up a fitness unit in which we learned the value of physical activity and the positive effects it can have on our minds and bodies. We are currently exploring a unit on soccer. We started our unit by practicing dribbling skills and then progressed to both passing and shooting. We are well on our way to playing in competitive games in the gym over the next couple weeks.
Third grade health is online researching foods from different countries around the world. Students were put into groups in which they must research and present information for their specific country as it relates to history of food, foods role socially and culturally, food related events.
First grade and second grade have just started health and they are learning about self-image and conflict resolution.
If there is anything I can help you or your child with please don't hesitate to call or email.
Thanks,
Mr. Mahoney
January
Welcome to the New Year! We are continuing to provide great lessons in 2017! Just a reminder to make sure that your kids are coming to school with sneakers on PE days. It is understandable to wear boots to school as the weather gets colder however, students should bring sneakers to change into on PE days. Unfortunately, they are not allowed to participate without them. Thank you.
In PE this month we will be starting a unit that centers on kicking. With this, we will explore various activities that teach kicking skills and culminate in a soccer related activity. Like all units, we will start with basic form/technique practice and progress to more advanced skills over time.
In health, we are finishing our nutrition unit in first, second, and third grades. We have discussed many topics including: nutrition facts label, My Plate food groups, healthy diets, low-fat foods, fiber, and nutrient-dense foods. Third grade classes will learn about fitness next. First and second graders will be switching their health rotations at the end of the month. Classes that currently have health will stop having health and classes that do not have health will start having it.
Stay Active!
Mr. Mahoney
December 2016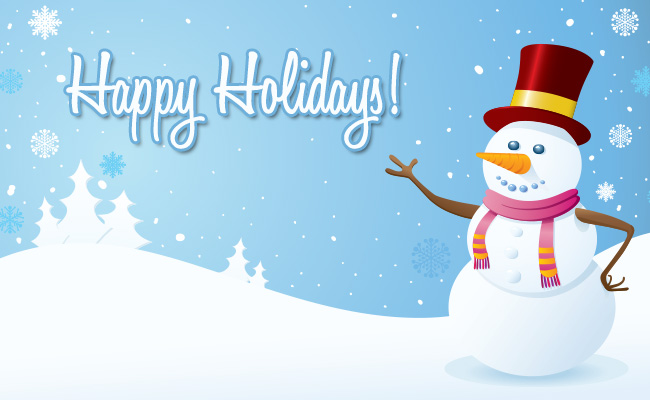 It is seriously getting cold outside! I hope all families are taking the opportunity to enjoy the winter weather that we are having. Although it is cold, there are still opportunities to get outside and be active. Bundle up and go for a long nature walk or play a game of touch football. The winter months do not have to be the "couch potato" months and remember, it all starts with you!
Inside the gymnasium we are staying active thanks to the help of our fitness unit. We are exploring the positive benefits of physical activity through various fitness related games. These games help our students develop an understanding of muscular strength, muscular endurance, flexibility, and balance, while also exploring the roles that parts of the body play during physical activity.
In Health, we are exploring how important proper nutrition is to any workout or exercise regimen. We are learning about the food pyramid, healthy foods, the food label, nutrients, and balanced meals. These lessons, coupled with our fitness unit will help to enhance of student's understanding of what it means to live a healthy and active lifestyle.
I look forward to seeing many of you at conferences this week and wish you all a happy, safe, and ACTIVE holiday season!
Warm Regards,
Mr. Mahoney
November 2016
The cool fall weather is starting to set in and the days are getting short, but the excitement is still in the air for the Health & Physical Education students at Clara Barton. In PE, we are currently working through our teamwork unit. Each week, we are focusing on a different element of cooperative learning while doing various mentally and physically challenging activities. In this week's lesson, students are put in a team and told to start on one side of the gym. Their challenge is to have all of the players on their team get across the gym (river) without touching the floor. To help them do this, they are given several items and they must communicate and brainstorm ideas of how to use these items to ensure success. This lesson helps participants develop problem solving skills and techniques. In the weeks to come, we will finish our teamwork unit and explore another avenue in Physical Education.
In health, lessons have centered on having a positive self-image and developing appropriate communication skills. Classes have discussed the importance of having a positive self-image and how it can affect us and others. Learning correct communication skills has allowed us to diffuse problems before they arise and become more assertive when explaining our needs and emotions. In future lessons, we will explore decision making, goal setting, and conflict resolution.
Enjoy the beautiful fall weather everyone and stay active!!
Mr. Mahoney
PE Schedule 2016-2017
Kindergarten
Clark - Tues & Fri
Martino - Weds & Fri
Minster - Mon & Thurs
First Grade
Ferrarese - Tues & Fri
Suggs - Mon & Weds
Second Grade
Silva - Tues & Thurs
Mitchell - Mon & Thurs
Farina - Weds & Fri
Third Grade
Shipman - Tues & Thurs
McKown - Mon & Fri
Medici - Weds & Thurs